Welcome to MOPAR Mecca's Special Feature!
Here you will find a variety of projects from the
RAM Racing & Richardson Auto Machine library.
Enjoy!
Our first Special Feature is a project of labor and love...and a lot of yellow paint.
Our story begins roughly 22 years ago, with an issue of
Hemmings Motor News
. We occasionally ran an ad in the publication, helping lost souls fill their MOPAR needs, and one day a young man called with a project in need of a Hemi. He had a 1930-model Ford, purchased with a Chevrolet engine--and he wanted MORE. We designed and built a custom chassis, then went to work on the Hemi.
The pictures below will give you an idea of the labor and love that went into resurrecting this Hemi Rod.
| | |
| --- | --- |
| This is the "before" version, with its Chevrolet. | This is what came later. |
Now, to get from "before" to "after"...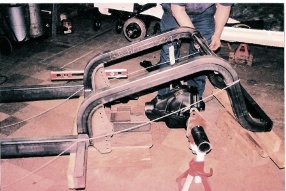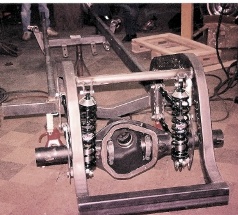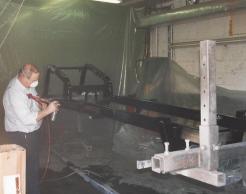 Here are shots of the custom designed and built chassis.
Make sure it'll fit...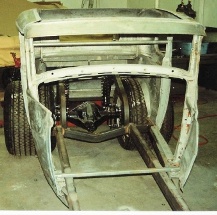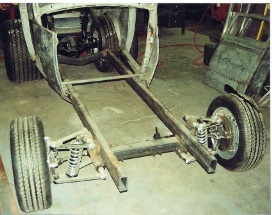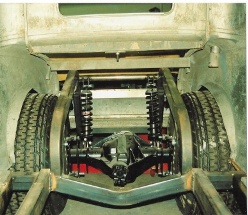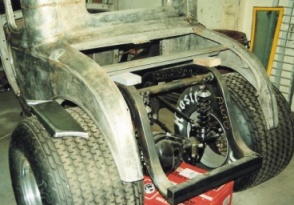 Pause to dream of the future...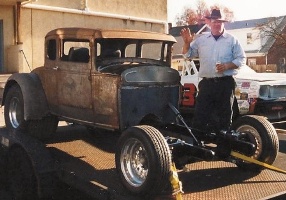 One dreaming moment before separating into two projects ...body and power
To work over the body...
To craft the Hemi...
Apply the power...
The projects come together...
Gotta roll! There's a show to attend!
Thanks for stopping by!
Call 1-866-MR-MOPAR (1-866-676-6727) to discuss your machining and engine development needs!
Saturday & Sunday calls will be returned Monday morning,
so be sure to leave a message!


Click here to return to the Home Page

copyright 2002-11, MoparMecca
built by Sharedbrain Enterprises